Fresh AF, 100% natural cocktails in cans. Mixed for good times!
3 original recipes containing bespoke craft spirits, quality wines, real fresh fruits and nothing else. No nasty neutral grain alcohols high in hangover-causing congeners. And nothing synthetic, ever.

World's most awarded canned alcoholic drinks!

Order by 6pm for 30 minute delivery in London!
---
Ace+Freak was founded by a group of friends from Hackney with over 15,000 hours experience in mixology who got sick of going to good parties with sh*t drinks. 

We're not a load of 'bankers' who saw a 'gap in the market' (looking at you hard seltzer Co's). We give AF about what we drink, and we give AF about what you drink.
Mint + Elderflower // 5.5% ABV

Ginger + Lemongrass // 5.5% ABV
Blood Orange + Cranberry Sbagliato // 5.5% ABV
Watermelon + Cucumber // 4% ABV
Each can is:
😋 Tasty AF - 100% original recipes designed for cans from one of the world's best mixologists. Never a b*stardised classic-cocktail in a can.
🍏 Fresh AF - containing bespoke distilled craft spirits, seasonal fresh fruits, quality wine and nothing else (unlike 'low-calorie' aka chemicals-in-a-can hard-seltzers)
🌿 Natural AF - just pressed juices, purees and extracts with nothing synthetic or artificial, ever. (Looking at you again hard-seltzers...)
👍 Easy AF - designed to taste great straight from the can, just chill it.
♻️ Sustainable AF - committed to helping the environment with lowest carbon footprint as we can.
🌍 Caring AF - with 5p from each can sold going to The Great Oven.
🧑‍🤝‍🧑 Real AF - made by people who actually care about what you're drinking aka not 'bankers'.

"TASTY!"

"Delicious canned beverages"

""The best canned cocktails""

"Classy canned cocktails"
THE RECIPES
100% natural, vegan & gluten-free!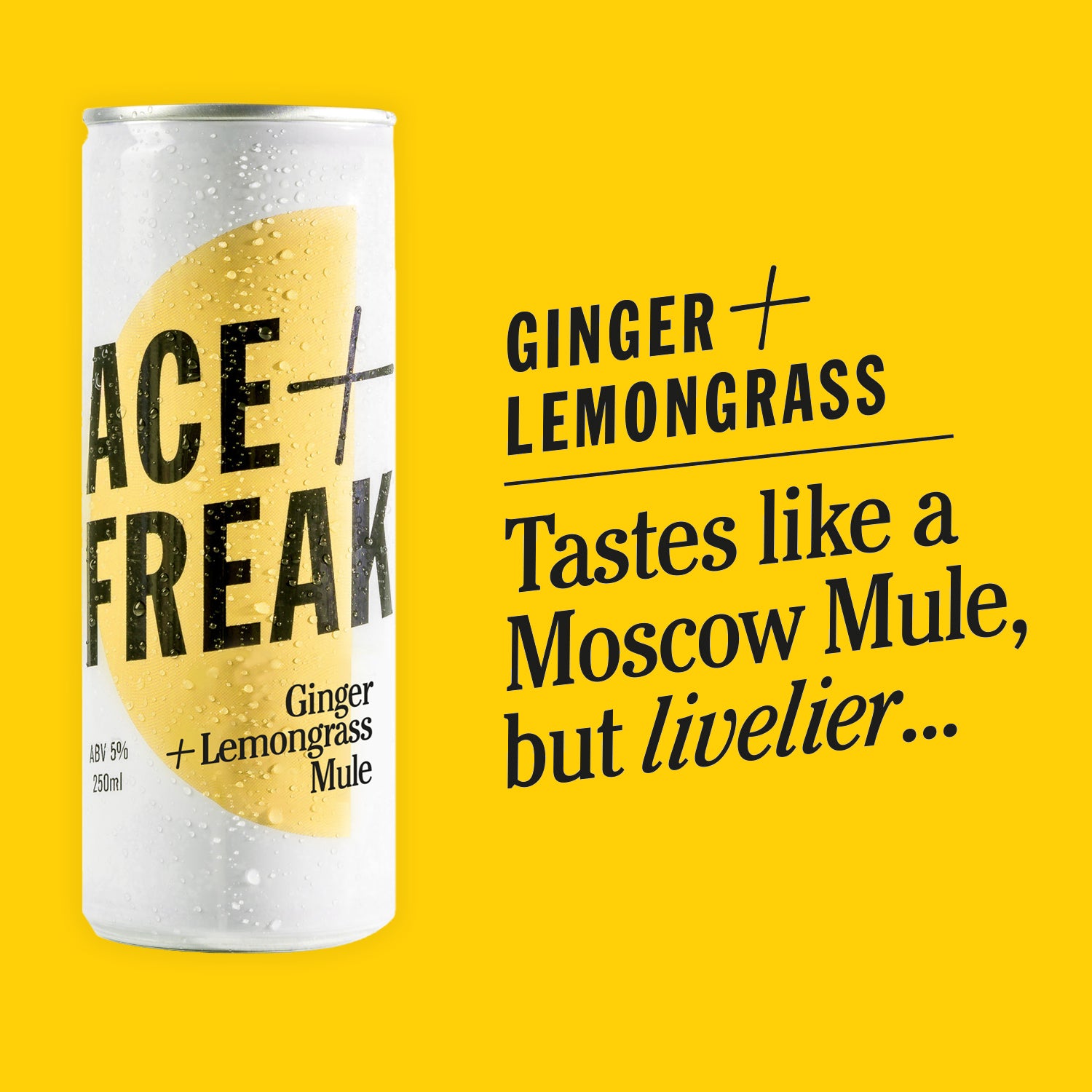 Botanical spirit (sabro hops, casia bark, coriander seed & more) - London, UK

Airen white wine (dry, medium body, medium acidity) - Galicia, Spain

Organic pressed lemon juice - Italy
Pressed papirovka apple juice - Poland
Pressed ginger juice - China
Lemongrass extract - UK
Chilli extract - India

Nutritional Information
Energy - 234 KJ / 56 Kcal
Fat - 0.02g
Of which saturates – 0.01g
Carbohydrates – 9.25g
Of which sugars – 8.65g
Protein - 0.06g
Salt – 0.0g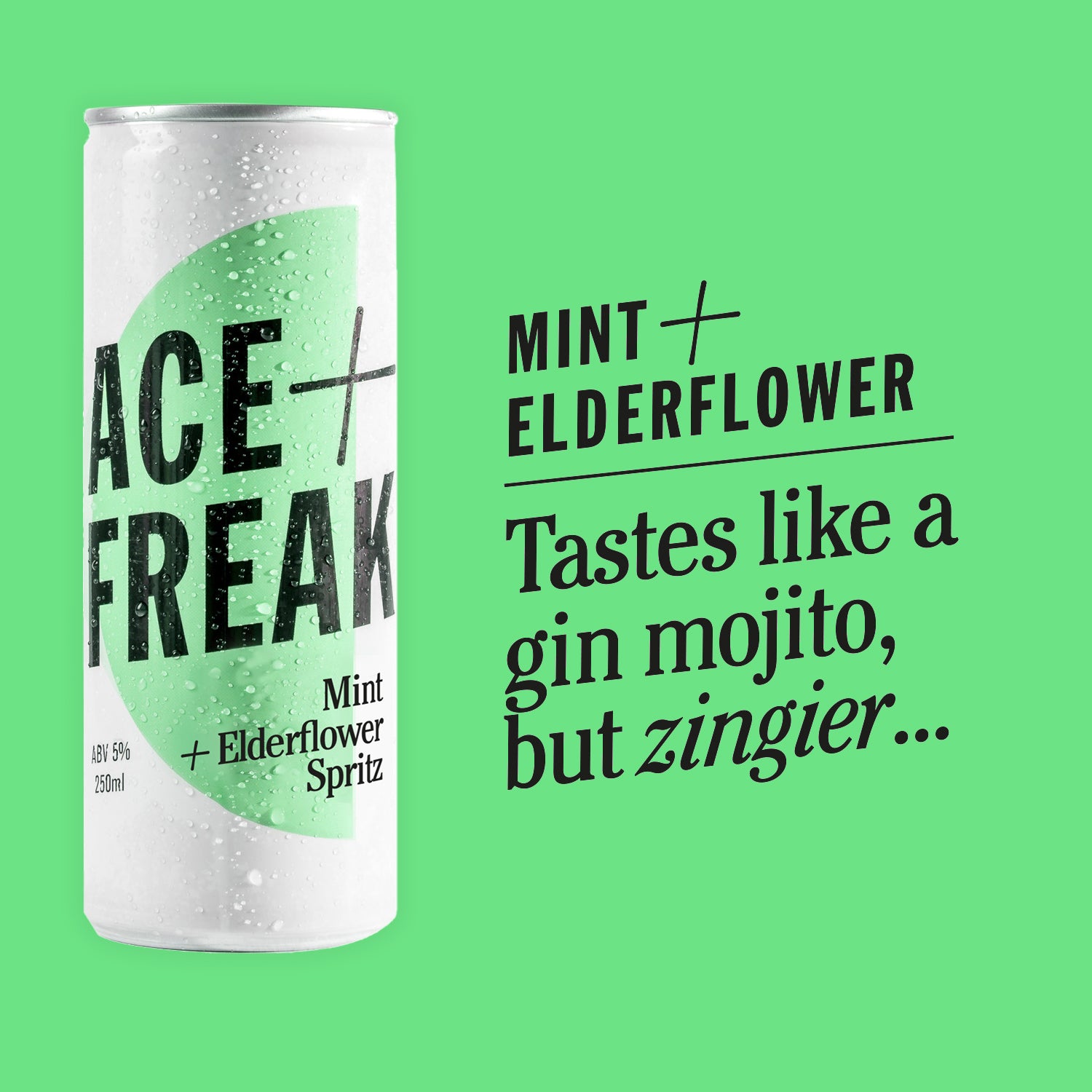 Botanical spirit (juniper, coriander seed, lemon peel & more) - London, UK

Airen white wine (dry, medium body, medium acidity) - Galicia, Spain

Organic pressed lemon juice - Italy
Pressed apple juice blend - Turkey
Elderflower extract - Belgium
Mint extract #1 - UK
Mint extract #2 - France

Nutritional Information
Energy – 217KJ / 52Kcal
Fat - 0.02g
Of which saturates – 0.01g
Protein – 0.03g
Carbohydrate – 8.17g
Of which is sugars – 7.70g
Protein – 0.03g
Salt – 0.00g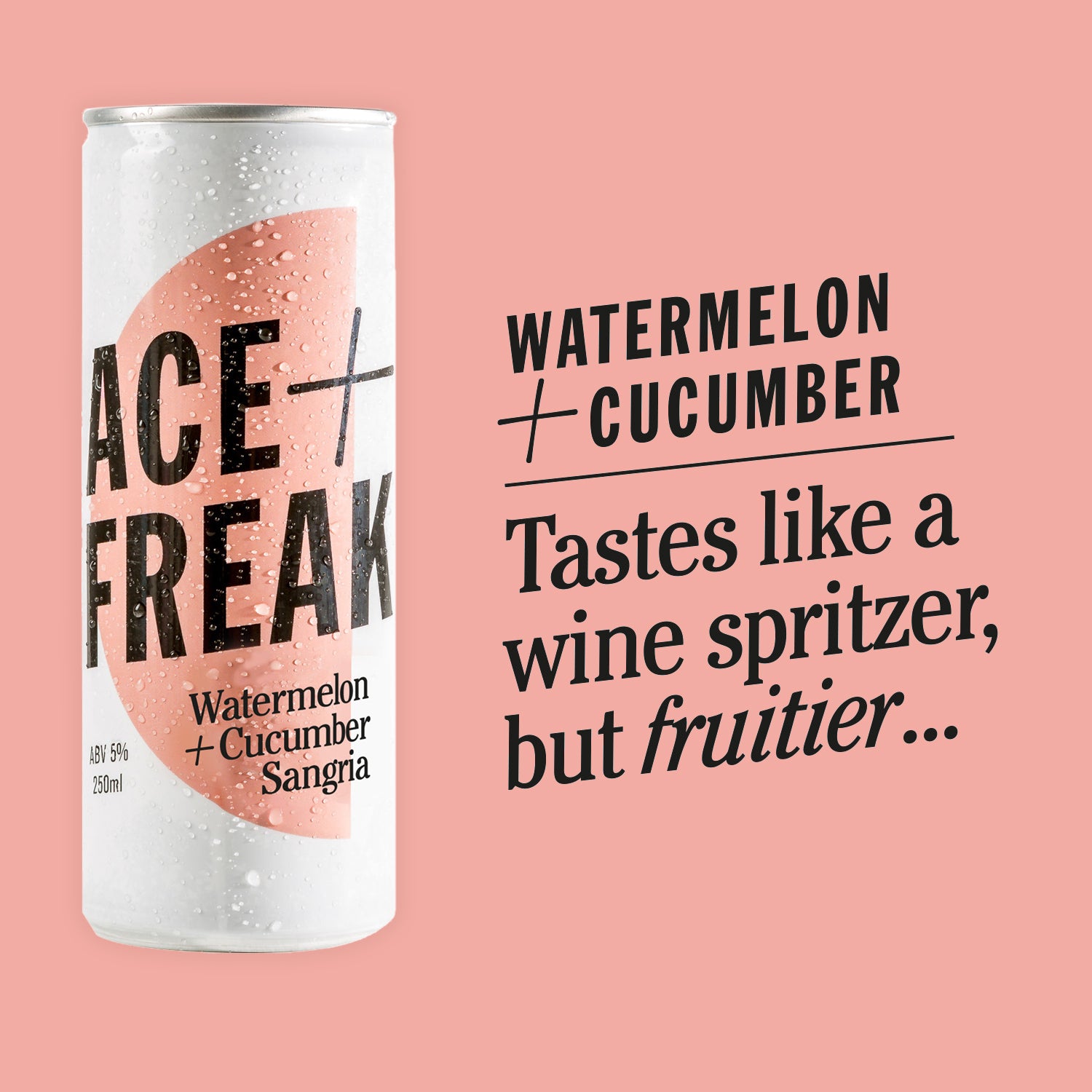 Airen white wine (dry, medium body, medium acidity) - Galicia, Spain

Watermelon puree - Serbia
Organic pressed lemon juice - Italy
Pressed apple juice - Turkey
Pressed apple juice - Poland
Cucumber extract - USA

Nutritional Information
Energy 280 KJ / 67Kcal
Fat - 0.04g
Of which saturates – 0.01g
Carbohydrates – 10.56g
Of which sugars – 9.45g
Protein – 0.14g
Salt – 0.00g