Our Story
Ace+Freak was founded by a creative bunch of friends with a passion for good times.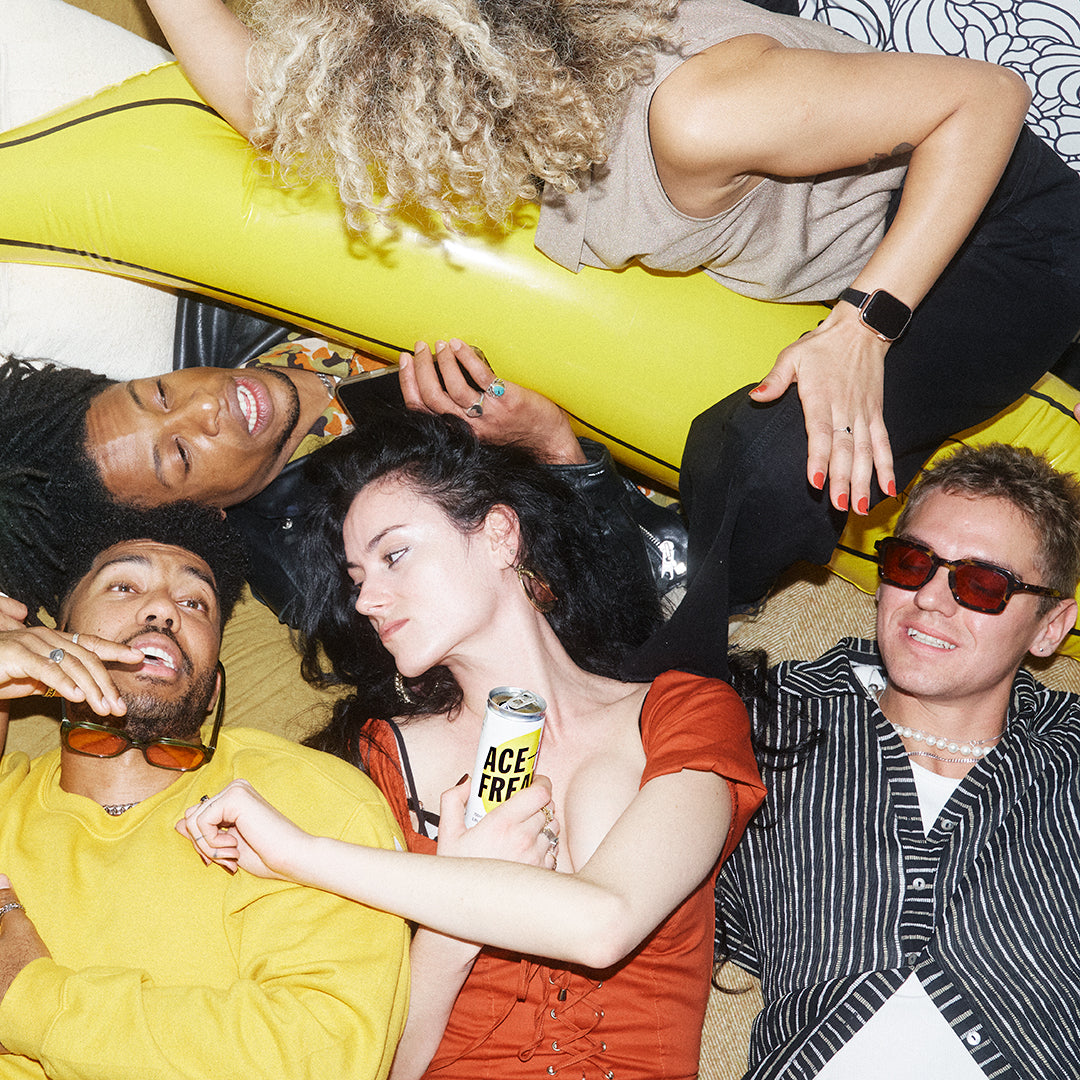 We found that when we were out it was often difficult to get a decent drink - so we decided to do something about it...
Our mission was simple: amazing taste, natural and low processed ingredients, designed for the moments that matter, available to all...
That's why our recipes were designed by people with 15,000+ hours of experience making great drinks who care about you, not men in boardrooms...
Thats why we spent 18+ months in the lab perfecting original recipes that contain ONLY bespoke craft spirits, quality wines & real fresh fruits...
That's why we made sure every can is 100% natural and vegan, with nothing synthetic and no nasty neutral grain alcohols...
That's why we found the perfect levels of carbonation and dilution so you can enjoy every sip direct from the can...
And that's why we recently became the world's most awarded canned cocktail brand!
Every can of Ace+Freak is:
🍏 Fresh AF - drinks with attitude, mixed for good times
🏅 Awarded AF - more medals than any canned drink in the world
😋 Tasty AF - unique flavours by one of the world's best mixologists
🌿 Natural AF - 100% natural with nothing synthetic or artificial
🏆 Quality AF - bespoke ingredients with nothing 'off the shelf'
👍 Easy AF - designed to taste great straight from the can
🌍 Give AF - 5p from each can sold goes to an incredible charity
♻️ Sustainable AF - better sourcing, logistics & packaging solutions
🧑‍🤝‍🧑 Real AF - made by real people who care about what you're drinking
It's time to get your freak on - hope you enjoy our drinks!